Adelaide based social enterprise, Taboo, is set to launch their Australia-wide online subscription TONIGHT! Taboo sells and distributes 100% organic cotton sanitary products, with 100% of net profits used to fight period poverty around the world.
Talk about girl power!
"TABOO is a movement that motivates people to empower each other through the experience of menstruation. We are striving to provide basic menstrual and sanitary education to both women and men in developing countries so that women and girls are no longer made to feel degraded and dehumanised during this time." Says the Taboo team.
Meet the badass women behind this incredible company,Eloise Hall and Isobel Marshall,who as teenagers in 2016 won Unley's young entrepreneurship program, Fish Tank, started TABOO with the simple goal of breaking global taboo of menstruation. With ethical manufacturing, business practices and incredible visions – there is just SO MUCH YES!
Whilst once a month we are curled up in bed with cramps, getting emotional over Netflix and eating chocolate by the blocks – we forget that some women around the world are suffering and don't have access to clean sanitary items. That is why we love what this powerhouse duo are doing!
Not only is there the goal of offering a top-quality brand of menstrual hygiene products, it is also about inspiring women around the world. Forget inspirational quotes and sayings – this is the way to unite women around the world.
Who run the world? Girls!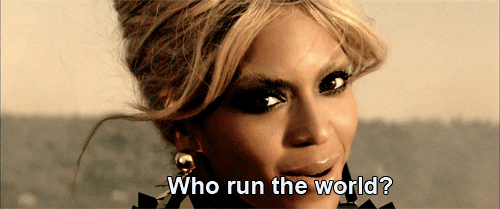 So how will Taboo, celebrate tonight? We predict an A-list guest list, glasses of bubbles, flashing lights, splashes of pink and red, a menu of mouth-watering food and a whole lot of love. It'll be a night to remember!
Want to say connected? Follow @taboosanitaryproducts & @girlabouttownco on Instagram for an exclusive look into Adelaide's hottest party!
Want to join Taboo in changing the world? You can! Head over to https://tabooau.co to see how you can volunteer, donate or learn more about this amazing company.
Comments